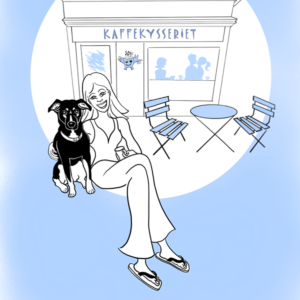 About Anette Craig
I'm dedicated to help you follow and read the signs that the universe is giving you.
I moved to London age 21 having landed a job at one of the worlds larges shipping companies, Evergreen. I was born in Denmark and all I wanted to do was to see and explore the world.
My dream was to work in London for couple of years, then Hong Kong or Singapore, then L.A. and so on…
And so I have, but not quite the way I imagined, as life and love got in the way.
I share my story in my first book "One way ticket to Honolulu", about how to let the world be your classroom. I was part of the SAS podcast series "The Journey That Changed My Life" – you can listen to it here: HAWAII TO HEAL
I'm passionate about helping people overcome their fears and be brave enough to follow their dreams, whatever they might be.
Today I live back in Copenhagen and see myself as an international girl at heart. The world is my playground.
Photo by: René Wouters