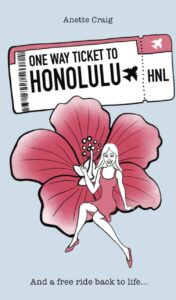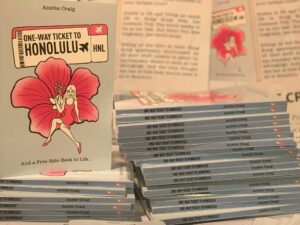 Get your copy of my book "One-Way ticket to Honolulu" …..
About the book:
Should you follow your intuition in your darkest hour?
Anette is 32 and living an expat life in Hong Kong with her husband, Phil. The world seems to lie at her feet. But when Phil dies tragically, her world stops.
Sitting on the floor at their Hong Kong apartment, surrounded by all their stuff, Anette is asked by his company where to send all her belongings. And the only thought she has is that they should send it all to Honolulu.

It's part of my own story,  about daring to follow your intuition, and not being able to figure out life, but just taking the next step … and the next.
My only intention with the book is that we must all dare to follow and listen to our own inner guidance, dare to love again after loss and let go of trying to figure it all out.